Home > ISRAEL AND ADVOCACY ISSUES
ISRAEL AND ADVOCACY ISSUES
Wouldn't it be nice?
Let's publicize good news from Israel so that it can be read by all those who need to be made aware of Israel's achievements. Check out the following link and share all the good news with your family, friends and colleagues.
Please forward to those who may appreciate it:
Check out some of the "Good News" - Click at the right >>>
FOR YOUR INFORMATION: THIS WAS WHAT HAPPENED THIS WEEK IN JERUSALEM!


Hundreds of investors gathered in Jerusalem for Israel's top startup conference. Some of the biggest names in Israel's tech sector were there, as well as leaders of the VC world, 30 of the hottest startups and OurCrowd's international investor community for the Global Investor Summit.
---
The Global Investor Summit was the first of its kind, bringing together OurCrowd's top startups,VCs and angel investors from around the world, and high profile speakers from across the tech investment spectrum.
We heard from top Israeli tech innovators,investors, and industry leaders, including Brig. Gen. (Res.) Dr. Daniel Gold ("Father of the Iron Dome"), Larry Jasinsky (CEO of ReWalk Robotics, OurCrowd's first IPO), Leonard Rosen (CEO at Barclays Capital Israel), and Jerusalem Mayor Nir Barkat (early investor in Check Point – Israel's premier cybersecurity success), among others.See the full speaker list.

We met with executives from more than 30 startups across major investment sectors, includingcybersecurity (Biocatch, Covertix), medtech (ReWalk, MedAware), agritech (EdenShield, Varigate), and more. Check out the companies.

We visited Israel's top tech destinations, including Google, TASE, ReWalk, Evogene, Weizmann Institute, and more. We toured around the country to see firsthand the companies that power the Startup Nation and got a taste of Israel with a unique, off-the-beaten-path activity. View the agenda.

We celebrated with the greater OurCrowd community at our Jerusalem cocktail party, including an exclusive performance by Israel's veteran star, singer-songwriter Meir Banai.
The OurCrowd Team

Sponsors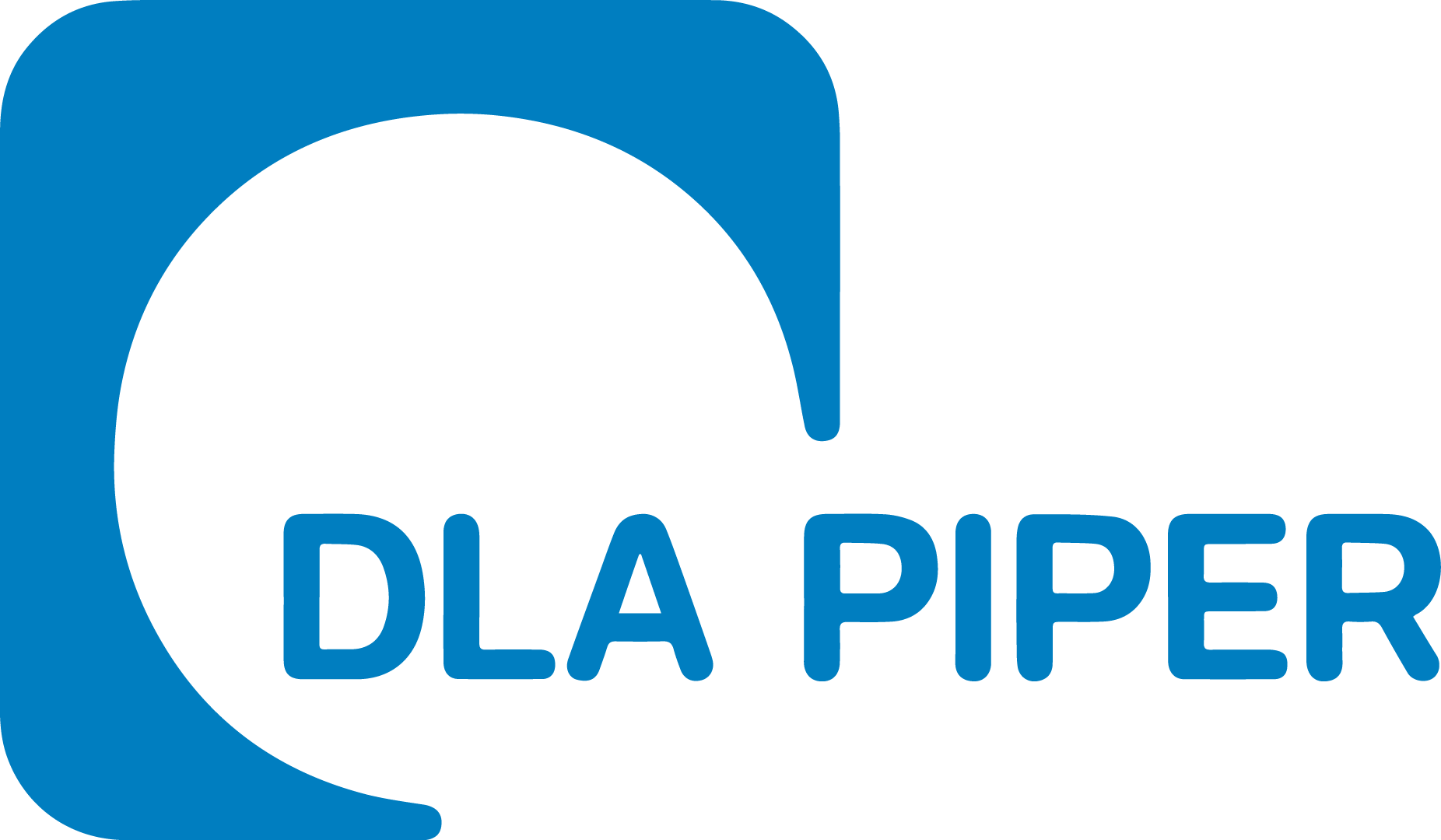 If you wish to stop receiving our emails or change your subscription options, please
Manage Your Subscription
OurCrowd, 28 Derech Hebron, Jerusalem , 9108001

Why aren't efforts to cultivate sympathy for Israel being heard?
Our Oct. 23rd session in the Defining Zionism series with Rabbi Melissa Weintraub gave us a perspective on Israel advocacy that you've never heard before.
For additional information, please contact us at definingzionism@hadassah.orgor via telephone, 212.303.8136.
Now more than ever, we need to talk about Israel, Zionism, and the future of the Jewish people.
For additional information, please contact the PRAZE Division at PRAZE@hadassah.org or via telephone, 212.303.8136.


This past Friday, Women of the Wall (WOW) outsmarted the Western Wall's gatekeepers. They managed to bring in a tiny Torah scroll to celebrate the first bat mitzvah at the Kotel in modern Jewish history. This operation came in the wake of a WOW campaign encouraging girls in Israel to have a bat mitzvah ceremony at the Western Wall that was featured on buses in Jerusalem.

Buses featuring the ads had their tires slashed and more than half of the signs were vandalized. Yet, 100 girls have already dialed the hotline and asked to have their bat mitzvah at the Western Wall. These girls are proof that when given a choice, Israelis will choose outside the strict Orthodox menu. When given a choice, these girls want to have the same opportunities as their brothers.

Studies show that less than 5% of Israeli girls have a bat mitzvah with any religious content. The Reform Movement in Israel is trying to change this reality and revolutionize bat mitzvah ceremonies for Israeli girls through its congregations and special "mother daughter groups." Each girl celebrating a meaningful religious bat mitzvah in Israel creates a ripple effect that sets an example for many more girls. Now imagine the effect of even one bat mitzvah ceremony at the Kotel.

For me, the first bat mitzvah at the Western Wall is another milestone on the long road of reclaiming public space for women in Israel. I see a direct line from the Western Wall to desegregating buses, and to bringing women back on the air. The discrimination of women in any public space is unnacceptable.
The Kotel is only the beginning. We will bring the flavor of choice to marriage and divorce, to cemeteries and burial, to kashrut, and to every other facet of religious life in Israel.

Do you remember entering your first ice cream parlor? Once you get used to flavors you just can't go back to plain chocolate and vanilla.

Anat Hoffman
Action Alert: Sign Sasha's Bat Mitzvah Card
Write Sasha, the girl who celebrated her bat-mitzvah at the Kotel this past Friday, to congratulate her on this momentous occasion. Add your own personal message in the comments and we will hand her the signed card on your behalf.
I am moving apartments this week. It's a tough and emotional process, but like everyone else coping with these kind of challenges these days, how can you complain? Proportionality has become a fact of life in Israel, just like the sirens and the terrible images from southern Israel and Gaza. I spent this Shabbat in an empty apartment, surrounded by boxes, not sure where I packed my reading glasses, fully aware that my quiet desperation paled in comparison with the feelings of the thousands of mothers who spent this Shabbat unsure of where their sons or spouses are.

What is the significance of IRAC's work against segregation, for religious equality, and against racism in these awful times? Unfortunately, there is more than one front line in this war. Israel's democracy is undergoing one of its hardest tests these days.

The test we face is to make sure that this war doesn't destroy the vision that a shared society is possible in Israel. On Sunday, Rabbi Rick Jacobs, President of the Union of Reform Judaism, joined IRAC staff on a visit to a hospital. We came to visit victims of extremism: two young Palestinian men who were beaten up by a Jewish mob last week. They were lying in rooms just down the hall from the soldiers hurt in Gaza. We shared with all of them our prayers for their quick and full recovery and our hopes of a safe and democratic Israel.

Racism against Israeli Arabs is a threat to Israeli society. We have been struggling against racism (with the support of many of you) throughout the past decade. In times of war the fragile balance of our society becomes even more vulnerable. We are seeing mob attacks on Arab citizens and a virtual flood of racist incitement on social networks.

Over the past month, in the wake of the murder of Mohammad Abu-Khdeir, we have seen some concrete and positive changes in our struggle against racism. The police established a cyber unit to target racist incitement on the internet, and many racist Facebook pages, like that of Lehava, have been taken down. We have seen that the police force has actively prevented violence in demonstrations in Israel. And the Ministry of Justice established a new hotline to report racist incidents- with already more than 800 complaints filed. These steps are important, but we need to continue our work.

We are hopeful that Israel's leaders will soon come forward with a strong condemnation of the anti-Arab violence and racism on the streets. This is exactly the time to invest in and renew our commitment to a shared society. Like moving into a new apartment, it's a daunting task, but there's no other way to secure a better home.

Yours,
Anat Hoffman
Martina Fouquet is from Ft. Lauderdale, Florida. She is a rising junior pursuing a politics degree at Princeton University. She writes:
"To tell you that I am not anxious would be a lie. Any sound that slightly resembles a boom or a siren makes me jumpy. Yes, rockets are being targeted toward our area almost daily but once the rockets are intercepted life almost returns to normal.

The day after I experienced my first siren, I witnessed a dance recital in an open plaza. Toddlers struggled to remember the right order of the steps, distracted by the tulle of their tutus. Parents smiled at the efforts of their children, while other children ran around playing. I was shocked. During the ten minute walk from the IRAC office to the plaza, my heart was pounding with fear of being caught outside during a siren with nowhere to take cover. And these children were dancing.

Every time I freak out a little, I calm myself by remembering the sight of these children dancing. My heart is with those in southern Israel and Gaza whose daily lifes have been interrupted so severely. I long for the day that all children will once again be able to dance under the sun, fearing only a stain on their costume and not the shrapnel from a rocket."

Laina Pauker is from New Haven, Connecticut. She is a senior at Clark University studying psychology and international development and social change. She writes:

"The rockets are meant to terrorize the population, to disrupt normal life.
I'm in a crowded bomb shelter in the basement of my apartment building. The shelter is filled with bicycles, winter clothes, and people joking about the awkwardness of the situation and commenting on each other's choice of pajamas.

For me, Israel has always been a place of complexity and contradiction. Returning for the summer to intern at IRAC, where issues of religion and state are confronted through legal and social activism, this has never felt more apparent. The two weeks since I've been here have been full of reunions with friends and family, visits to the desert, to the Mediterranean, to the shuk for my groceries. These have also been weeks of riots, radicals, governmental threats, and sirens. Rockets collide with rockets. And it all feels weirdly normal. Such is life. But this life is not the one I'm used to, and I'm just as afraid of the rockets as I am of becoming accustomed to the sirens that warn of their arrival. This shouldn't be the reality in Jerusalem, Be'er Sheva, Ashkelon, the West Bank, Gaza, or anywhere. This shouldn't be something we have to get used to, to normalize in order not to feel fear."
Did you hear the news? Taglit-Birthright Israel has changed the eligibility rules! Now, more people than ever can go on a trip with Hillel. If you are Jewish, between the ages of 18 and 26, and haven't been to Israel on an organized trip since age 18, you can claim your birthright!
Check with Taglit-Birthright Israel or with Hillel to get information on the next open registration for our trips. And as the most respected provider of campus-based trips, you and your friends will definitely want to go with us. Sign up here to be notified the second you can sign up to go to Israel for free.
This is your time to go to Israel.
Because if not now, when?
FYI: TAGLIT/BIRTHRIGHT IS AN ONGOING PROJECT - YOU CAN ALWAYS SIGN UP OR REGISTER YOUR CHILD/GRANDCHILD.
Pope arrives at Hadassah Mount Scopus
During his trip to Jerusalem, Pope Francis landed at the helipad at the Hadassah Hospital on Mount Scopus.
He was welcomed by Dr. Osnat Levtzion-Korach, the Director of the Hadassah Hospital on Mount Scopus, and a choir of Israeli children sang for him.
Hadassah International unites people of all faiths and nationalities in their mission to improve lives around the globe through support of pioneering medical research, teaching, and healing at the Hadassah Medical Organization in Jerusalem.
Transcending politics, religion, and geographical boundaries to enhance world health, the Hadassah Medical Center was nominated for a Nobel Peace Prize.
YEAR COURSE REGISTRATION NOW OPEN
Shalom! Young Judaea Year Course is a gap year program for recent high school graduates that's far from a year off between high school and college – it's a year ON!
By creating a dynamic program focused on immersing its participants into the culture and traditions of Israel, Year Course participants simultaneously experience the country through academics and on-the-ground volunteer work. Their work on the grass roots level, combined with college accredited coursework, makes Year Course the most productive and stimulating gap year program available.
Since its inception in 1956, Year Course has been proud to emphasize the importance of civic dialogue and through its leadership and activism seminars as it prepares its alumni to be game-changers in their future professions. Over 4,600 young people have participated in the year course program, cementing the original Gap Year in Israel as the most vaunted.
In addition to its Year Course program, Young Judaea also offers an Orthodox/observant track called Shalem. Shalem combines a Beit Midrash program of traditional Torah and text studies with the volunteering and social activism component for which Young Judaea is known.
Please visit www.youngjudaea.org for more information about the program and please pass this information along to your chapter presidents or to anyone who would like assistance or more information. Our calendar fills up quickly, so feel free to contact me if there are particular times that will work better within your schedule for me to speak with you and other leadership more in-depth about all of the programs that Young Judaea offers.
I look forward to working with you!
B'Shalom, Alysha Erez
Young Judaea Southeast Field Representative
786-571-8954, Alysha.Erez@youngjudaea.org
AS WITH TAGLIT, YEAR COURSE IS AN ON-GOING PROJECT.
Crossing Religious Lines
in an Israeli Hospital
Read an astounding article in The New York Times is about daily life in Hadassah Ein Karem which just proves again why Hadassah was nominated for the Nobel Peace Prize. Check out the Hadassah version of normalcy here>>



Subject: Israeli Affairs



The insidious nature of anti-Semitism is that everything seen and heard
is filtered through its prism. The latest practitioner is the Church of
England, by issuing a call to divest, boycott and sanction Israel and all
things Israeli. This knee-jerk action simply re-enforces an age-old
doctrine of Christian supercession and reverts to medieval Church
teachings or, perhaps, it is an attempt to mollify its ever-growing
Muslim population. In this state of delusion, they could not possibly
think that this will appease this segment of the population. Whether in
England or Continental Europe, the growing Muslim population is quite
vocal about its long term goals, which is to "reclaim" all of Europe for
Islam. Belgium is the latest to face this threat.

Anti-Semitism had gone out of style after WW II but apparently never
really died. The dreamers among us may have thought we reached that Kum
Baya moment, but realistically, it just morphed into anti-Zionism. One
pundit explained it this way: "Tired of feeling guilty for their role in
WW II and permitting, either through silence or passivity, doing nothing
to save and/or prevent the murder of 6 million plus, they are looking
for a way to alleviate those feelings. Hence, the emergence of
anti-Zionism. Link this to multi-culturalism, and you have given rise to
a new double standard bordering on clinical obsession with Israel, while
overlooking oppression and murder of its own people in Syria, Sudan,
Zimbabwe, Saudi, Cuba...and the list goes on."

Operating under the mantra of "Don't confuse me with the facts, I know
what I know," then everything Israel does is wrong, while anything and
everything the Muslim world, Palestinians, etc, does is right. A simple
test of this is to ask the question: If national self-determination is a
guiding principle of both the League of Nations and the U.N., why does it
apply to every people except Israel? The premise of the anti-Zionists is
that Jews are not a people and have no claim to or reason for a separate
state. Jews can live wherever and have for two thousand years. We all
know how well that worked! Hitler admitted in various Cabinet
meetings and diplomatic exchanges that he could do as he wished because
the Jew had no one to speak for him. By denying Israel's legitimacy,
Israel's enemies have declared open war. Zion(ism) is neither racism nor
a new four-letter word.

What needs to be done is summed up in one word: CHARM

Contradict
Humiliate: devalue, let's move away from rhetoric
Answer
Reframe the discussion and move to what you want
Message

For those who use the internet, CAMERA and MEMRI are but two sites on
which you can rely for accurate reporting. In daily conversation, show
Israel in a positive light. Divest? Isolate Israel? Who is willing to
give up their cell phones or CT scans or the myriad of new drugs and
treatments coming out of Israel? For too many years we have let others
write our narrative. Now is the time to change that.

Shalom, Barbara Grau
Buy Israeli Goods

In response to an ongoing international boycott of Israeli goods, The American-Israel Chamber of Commerce (AICC), StandWithUs (SWU) and other organizations joined together to support Israel.
YOU CAN HELP! Buy Israeli goods on a continuing basis, and please share this information with friends, synagogues, schools, and community groups. Detailed information can be found at www.buyisraelgoods.org and www.standwithus.com.
THE ARTICLE BELOW IS FROM 2013. CHECK OUT ANAT HOFFMAN'S "WOMEN OF THE WALL"/IRAC COLUMNS FOR AN UPDATE TO THIS SITUATION:
Take action now to ensure women's equality in Israel
December 27, 2011
NEW YORK — In response to recent discriminatory acts against women by extremists in Israel, Hadassah, the Women's Zionist Organization of America, released the following statement:
Hadassah, the Women's Zionist Organization of America, always has stood firmly against discrimination with regard to gender, religion and race. We denounce recent attempts by extremists to segregate and discriminate against women in public spaces in Israel. All of our institutions including Hadassah Medical Organization, Youth Aliyah, Hadassah College and Young Judaea are fully committed to equal opportunity for all. While we respect the religious convictions of all individuals, we will not compromise the core values of Hadassah.
Hadassah's 300,000 members and the Associates who support us praise Prime Minister Benjamin Netanyahu and President Shimon Peres for their public statements and call on religious and political leaders everywhere to join them in condemning and committing to end extremist positions against women. For more information, visit www.hadassah.org.
Diary of A (former) Director General:

The Hadassah Model

You may have seen the article called "The Hadassah Model" that caused quite a stir when it appeared several months ago in Yedioth Achronoth, a popular Hebrew daily. When it was translated, printed and reprinted in many media outlets, the person who wrote it attracted more attention than what was written. Kamel Husseini, the founder and managing director of a Palestinian public relations and communications company, reiterated what most of the world has known for a very long time. Read more >>
From: קרומר רון -Krumer Ron
Sent: Wednesday, December 07, 2011 4:29 PM
Subject: HMO Update - Wednesday, 12/07, 12:00PM
This morning we had a very pleasant surprise in Yedi'ot Acharonot, Israel's leading daily newspaper. In the op-ed page, next to articles by Israeli publicists, there was this title – THE HADASSAH MODEL. The writer – Kamell Husseini, is a founder and manager of a Palestinian PR & Communications firm in Ramallah, the West Bank.
Most of Mr. Husseini's article is dedicated to his opinion regarding the political situation.
But a few paragraphs are dedicated to his personal experience at Hadassah. We translated them and share them with you.
Kamel Husseini – Judaism and Humanity
The Hadassah Model
….In my opinion, there is only one hope to cure the situation in Jerusalem: Israeli Cabinet ministers, and the entire Israeli society, who are not sensitive to their neighbors, will go to visit Hadassah hospital in Jerusalem. There, Palestinian and Israeli cancer patients relate to each other in human way, and respect each other in spite of the differences and conflicts between them.
During the past 12 years, I used to take my mother from time to time to Hadassah for cancer treatment. I used to spend there full days with Jewish doctors and nurses, who protected their Jewish ideals and treated every patient with a sense of humanity. Often I felt that as Arabs and Palestinians we received special treatment. The Jewish doctors and nurses never gave me a feeling of being different or discriminated. At Hadassah, it doesn't matter who you are. They encourage you to fight the disease and other dangers which are much more important than all our wars. There, in the treatment rooms, Israeli Jews and Palestinian Arabs unite in searching for a cure, in praying to their god. They all rise above the conflict and hate and become humans. I salute to the Jewish model of Hadassah and hope that this model will affect all of Israel.
Israel has to think on the long run, and this Jewish model is the one which should rule….

NEW ISRAELI BR.CA. TEST/NO MAMO/NO TOUCHING/N​O GUESSING/N​O RADIATION!
July 26, 2011
Israeli device now in clinical trials avoids radiation, guesswork, discomfort and other downsides that make mammography an imperfect screening tool. RUTH screens for breast cancer without touching the patient.
Early detection is the key to improving breast cancer survival rates, but mammography is not the ideal method to accomplish this goal. Of several approaches being developed worldwide, an Israeli solution pioneered by electro-optical engineer Boaz Arnon holds particular promise in providing a game-changing device for early detection of breast cancer.
Appropriately named RUTH, for Arnon's mother, Ruth, who succumbed to the disease in 2004, the device he invented uses a new trademarked platform he calls MIRA (functional Multidimensional Infra-Red Analysis). MIRA enables functional quantitative analysis of 3D and infrared signals emitted from cancerous and benign breast tissue.
"Our solution is not sensitive to age or breast density, and works without radiation," Arnon told ISRAEL21c. "We image the patient from a distance of 70 centimeters (25.5 inches), with no physical contact or radiation, and we have developed an automatic method that aims to detect breast cancer early, easily and as cheaply as possible."
Though a medical doctor will oversee screenings with RUTH, "automatic" is one of its most key features. Results will not have to be interpreted by human eyes, thanks to the device's unique process of calibration using mathematical algorithms formulated from three-dimensional models of hundreds of women with and without malignancies. The algorithms provide unprecedented accuracy. "Our sensitivity results show 90 percent accuracy for women of all ages," says Arnon. By comparison, mammography usually is about 80 percent accurate, and not even that high in younger patients.
More than 2,000 women have been involved in clinical trials for RUTH since 2007 at six Israeli hospitals, including Hadassah-Ein Kerem in Jerusalem. The entire procedure takes only a few minutes. "We now have the fifth generation of the RUTH device," says Arnon. "Before the end of this year, we will probably have one [being tested] in Europe as well."

Check out YouTube for a great video on Israel's many innovations - medical, technological, and industrial.
Hadassah Praises Natalie Portman For Speaking Out Against Anti-Semitism