WELCOME TO THE DESERT-MOUNTAIN REGION
2014 CONVENTION NEWS



LasVegas, July 21-23, 2014, Palazzo Resort Hotel Casino
Keynote speaker for the Gala Opening Plenary on Monday, July 21, will be Randi Zuckerberg,
digital media marketing whiz and inspiring

Other speakers include:
· Israeli author Ari Shavit
· Wall Street Journal's Bret Louis Stephens
· Journalist/professor Gil Troy
· Novelist Daniel Silva
· TV correspondent Jamie Gangel
---
Open Your Heart & Equip Our Tower
HMO's Sarah Wetsman Davidson Hospital Tower in Ein Kerem, Jerusalem, is already home to the hospital's Neurosciences Center, and Departments of Cardiothoracics, Orthopedic and Vascular Surgery, and others. We need to finish equipping and furnishing the Tower. When you make a tax deductible $100 donation to the Tower Campaign, a beautiful sterling silver open heart necklace is your thank you gift. Donate today and receive your free necklace >>
---
Advocate for Return of Kidnapped Israeli Teens

On Thursday, June 12, three Israeli students — Naftali Frankel (16), Gilad Shaar (16), and Eyal Yifrach (19) — were abducted on their way home from religious school in the West Bank.
Naftali Frankel also has dual Israeli/American citizenship.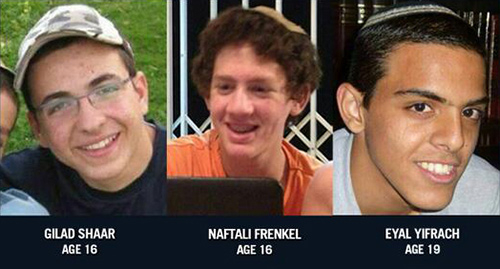 ---
Click here for more information
---
Hadassah's Defining Zionism in the 21st Century Series is an online monthly program that creates a welcoming opportunity for everyone to explore various perspectives of Zionism from the comfort of home. This program is free of charge and open to the community.
Click here for more information!
---
hMedicine (CLICK ON EACH TITLE TO READ MORE)
Insight into Pediatric Radiotherapy Treatment at Hadassah Provided to ALYN Colleagues




To gain a greater understanding of the radiation therapy and support that pediatric cancer patients receive at the Hadassah Medical Organization, psychologists, social workers, and rehabilitation nurses from ALYN Woldenberg Family Hospital, Israel's only pediatric and adolescent rehabilitation facility, visited Hadassah for an in-depth briefing and tour.



NEWS
Hadassah Foundation Awards Sixth Annual Bernice S. Tannenbaum Award To Dr. Yifat Bitton


Recipient Honored for Establishing Tmura—The Israeli Antidiscrimination Legal Center to fight for Israeli women who suffer sexual, physical and economic abuse




Good News From Jerusalem
National President Marcie Natan announced May 22 that the Israeli Court had approved a recovery plan for Hadassah Medical Organization (HMO.) The plan will put HMO on the path to financial stability, while preserving HWZOA's (Hadassah, the Women's Zionist Organization of America) ownership and control of HMO. Read about the specifics of the agreement in our

talking points memo

and continue to check our website

hadassah.org/HMOupdate

for the most current information.


Pope Francis at Mt. Scopus


On his recent visit to Jerusalem, Pope Francis landed on the heliport at Hadassah's hospital on Mt. Scopus. He was greeted by Dr. Osnat Levtzion-Korach, Director General of HMO- Mt. Scopus, Jerusalem Mayor Nir Barkat, and Prof. Menachem Ben-Sasson, President of Hebrew University. During his visit, the Pope visited Yad Vashem and the Kotel (Western Wall.)

Read the full story >>
Visit Israel this Summer
HADASSAH TRAVEL DESIGNED JUST FOR YOU.
No one knows Israel like Hadassah knows Israel. And family trips are a specialty. Ride a Jeep in the Golan Heights on the path of Israeli soldiers in the Six Day War. Visit a chocolate factory and harvest grapes for wine making. Raft or kayak on the Jordan River.



Featured Pages